Pedidos:
terminalpicnic@gmail.com
A TOUCH OF HYSTERIA - s/t LP (Demo Tapes)
Reedición en vinilo de la maqueta (1982) de una de nuestras bandas de U.K favoritas. Como todas las ediciones de Demo Tapes, maquetación de lujo, carpeta cerrada e insert grueso.

8€




Sampler

: http://www.youtube.com/watch?v=b-8v21mZfRE
ZOUNDS - The Curse of Zounds Discog. 2xLP (Ruin Nation Records, Antisociety)
Doble LP con la discografía de Zounds.Primera remasterizada por Steve Lake en Ideal Studios (2007) e incluye todas las letras.

14€




Sampler:

http://www.youtube.com/watch?v=m8w14IaS8Us
GAUZE - Compilation Tracks LP
Recopilatorio de todos los tracks que los japoneses incluyeron en V/A (City Rockers LP, Outsider LP, Farewell To Arms LP y Thrash Till Death LP). Bastante veraniego.

12€




Sampler:

http://www.youtube.com/watch?v=nngPgFCg4Cc
BLYTH POWER - A Little Touch Of Harry In The Night LP (Demo Tapes)

-
Reedición en vinilo del material más tempranero, crudo y destacable de la banda de

Josef Porta

(

The Mob

,

Zounds

), Blyth Power, su demo editada en 1984 en

96 tapes

. Incluye una reproducción del libreto original de 24 páginas y un insert con flyers, recortes...

9€




Sampler:

http://www.youtube.com/watch?v=aOXH1cCG_Ck
HYGIENE - Public Sector LP (LVEUM)
-
"On their debut album Public Sector, Hygiene take the listener on a post-pub stagger through the concrete walkways and underpasses of Britain's decline. Daydreaming at their offices on a weekday or at home with their record collection on a Saturday night, the members of Hygiene are dislocated in both time and space. Their LP has one DM boot in the past and the other longwing brogue firmly up the backside of the present. Public Sector hearkens back to a time of Polytechnic radicalism, Special Patrol Group repression and O Level temptresses yet evades the pitfalls of vapid historicity and pastiche. Hygiene see historical continuities and follow them to their logical conclusions, reducing their influences down to their essential constituent elements and reassembling them into now music for now people. Flouting Rockist conventions with equal doses of stark minimalism and plodding fury, these post-punks resolutely refuse the "post" prefix. " (LVEUM website)

12€




Samplers:

http://www.myspace.com/hygieneldn
BRAINBOMBS - Burning Hell LP (Skrammel)

-
Reedición del primer LP de nuestra banda sueca favorita. Originalmente editado en 1992 por

Black Jack

records, este cuenta con la que debería haber sido la portada original. Junto a "

Obey

", nuestro trabajo favorito de Brainbombs. 12€ http://www.youtube.com/watch?v=B0ph-U9G3I4&feature=related
NAPALM BEACH - Rock & Roll Hell LP (Burka For Everybody)

-
"Olvidados apostoles de la saga rock'n'roll del northwest, ya saben

Sonics

,

Wailers

,

Wipers

o

The Rats

. Napalm Beach editaron en Trap records, sello de

Greg Sage

de

Wipers

, sus mejores canciones. Aquí están su cassette "Rock 'N' Roll Hell" y su increíble aportación al recopilatorio Trap Sampler. Canciones sin equidistancia, desgarradas, melódicas y poseedoras de un sonido propio lleno de desesperación y misterio.

Sage

produjo estas canciones eliminando todo lo superfluo reduciendo a pura química guitarra, bajo y batería impugnando su presente, que era igual de mierdoso que el de ahora. Las mejores canciones de los Wipers que no están en ningún disco de los Wipers." (BFEB web). Lo recomendamos con fervor. 12€ http://www.youtube.com/watch?v=--OpQ9hrIz0
SILLA ELECTRICA - Ritmo suicida LP (Solo Para Punks) -
"Tras varios singles editados, los madrileños Silla Eléctrica graban su primer LP. Solo Para Punks nos presentó hace poco un anticipo en forma de single para hacernos a la idea de lo que se traía entre manos. Si te gustan los Silla, este disco es totalmente su sonido. Lo han grabado ellos y saben cómo hacerlo. Si no les conoces, aquí encontrarás velocidad y melodías distorsionadas. Puro punk. Las letras, bien escritas, te recuerdan que este mundo es una mierda y tú estás atrapado en él, te guste o no. Las voces de los cantantes se mezclan gritando sin parar ni un segundo a tomar aire. Con una batería que golpea sin piedad, y no hay más que verle en directo, y un par de guitarras a toda velocidad. Te lo repito, puro punk." (Solo Para Punks store) 8€
NEON BLUD - B Girls 12" (Katorga) -
"Tampa's Neon Blud (featuring members of KW Intercontinental Champions, Merchandise) dropped this gem of a record in late 2010. While the influence is still present, Neon Blud relies less on Sonic Youth-
worship than on that tape. Instead, the band opens up their aural palette to include a variety of newer influences. B Girls is a vast improvement over its predecessor, the Whipps cassette, in literally every single way imaginable." (Katorga store) 11€
http://www.youtube.com/watch?v=7BrEy0y7QGI
DESKONOCIDOS - En la oscuridad LP (Trabuc)
"En este LP se distancian un poco de lo que fueron sus 3 ediciones
anteriores, de sonido más crudo y canciones más rápidas, para trastear un
poco con el punk más oscuro y melancólico, con canciones más elaboradas,
punteos y melodías de guitarra más juguetones, todo en un tono muy
atmosférico y ambiental. Se nota la influencia de bandas como Parálisis
Permanente (de los que hacen una versión), Wipers, Rudimentari Peni, Joy
Division, etc. 500 copias en precioso negro." (Trabuc)
9€
CRIMEN - E
s una vil mentira que todo va a estar mejor LP (Discos Enfermos)
"Multitud de retrasos pero finalmente tendremos entre manos este pedazo de disco de los mexicanos Crimen. Curtidos en diferentes bandas a lo largo de los años se juntan tio, moi y paye para dar forma a este proyecto de PUNK, PUNK Y MAS PUNK lleno de velocidad y mala ostia. Letras que oscilan entre sus noches de diversion, la mierda de la sociedad en la que vivimos y la curiosidad de que se siente una vez muerto. 10 temazos adrenalinicos con un brutalisimo diseño de portada y contraportada a cargo de Guillem (invasion / destino final) y del inserto por Yecal (inservibles). Carpeta de 300gr impresa por el reverso." (Discos Enfermos store) -

10€
VOGUE - Pomshit LP (Hardware) -
Pomshit supone el primer LP para estos chavales de Bélgica. Hardcore ochentero, ruido noventero y un curioso sentido del humor. Que vengan de gira ya!. 11€
SLANG - Life made me hardcore LP (Hardware) -
"Fifth record of these long-run Sapporo Hardcore fighters. Great follow-up to their "IMMORTAL SIN" album. 12 raging Japacore tunes. Deluxe packaging with thick gatefold jacket and lyric sheet. 600 copies pressed" (Hardware store). 11€ http://www.myspace.com/slangjpn
MAXIMO VOLUMEN - Inyecciones por el bul (Terminal Picnic/Burka For Everybody)
Demo cassette from this catalonian mid eighties band now on Lp. Classic demential hardcore punk demo. Co-released with Burka For Everybody. Limited to 300 copies (so order your copy now!)
Maximo Volumen has been the best and most overlooked raw hardcore band from Spain. MV played in the vein of the best 80`s American influences, like Septic Death or Siege, Italian hardcore, like Negazione or Indigesti and Spanish punk, like Antidogmatikss or Delirium Tremens. (Terminal Picnic #01/Burka For Everybody #04). 10€
Sampler: http://soundcloud.com/terminal-picnic/maximo-volumen-sin-banderas
FIRMEZA10 - El grito de la tierra
Segundo y mejor álbum de la banda más ruidosa del punk estatal. Presentación de lujo, como siempre. 6€
MERCHANDISE - (Strange Songs) In The Dark (Katorga/Drugged Conscience)
Por fin, despues de numerosos Ep's y cintas, podemos disfrutar de un LP

de lo

s de Tampa. Carson Cox no sólo crea siete temas de Post Punk y Shoegaze, también se encarga de la grabación y producción, en su propio hogar, todo queda en casa. Merchandise cada vez recurre menos al distorsionado y crudo sonido del principio y a nosotros cada vez nos gusta más. http://vimeo.com/15648757

11,5€
CONCENTRATION SUMMER CAMPS - Amour Et Sourires (Trabuc)
Demasido hemos tenido que esperar para tener entre las manos el primer larga duración de nuestra banda de punk, mierda y psichodellia favorita, ha merecido la pena. No somos objetivos, pero joder, es totalmente incomprensible que no tengáis esto ya en vuestra estantería. Arte y locura a cargo del señor Nerdo, como no podía ser de otra forma.

10€
LAS RODILLERAS - Horror Peni
Primer trabajo para el trio femenino más oscuro y retorcido de Valencia. Los que hayan asistido a algún concierto suyo sabrán de qué hablamos.
"This is a three-piece that hails from Spain, which is kicking out some rather impressive beach punk and garage as of late. This band (whose name means "knee-patches") is yet another great release skirting the same genre, but uniquely combining elements of goth punk, garage and surf punk. These three ladies could share a stage with Ultratumbados or ratas del vaticano, and even TY Segall fans might be into it, if they can take the darkness... Reminiscent to Paralisis Permanente in ood, and at times in vocalsthese songs are atmospheric with reverbed guitars and somber yet rocking mid-tempo melodies. The vocals are a raspy and echoed female crooning that has some Violators and Richard Hell moments with great backups. It's a more punk Cramps. They cover the GERMS' "Forming", the lyrics are morbid and no, this all-female band doesn't sound like Spitboy. There are only 525 copies of this screen-printed LP so get your hands on it! - Mariam Bastani (MRR#328, Sep. 2010)" http://www.myspace.com/lasrodilleras

9€
VAASKA - Ruido Hasta La Muerte (540 records) -
Edición americana del segundo y mejor Lp para los chicos de Austin, ya sabes, hace días que les hemos tenido por aquí. Todo lo que debéis saber de ellos es que son demoledores y que se marcan unas presentaciones e inserts maravillosos. Top 2010. 11,5€
CRISIS - Hyms Of Faith LP (LVEUM) -
Reedición de un clasicazo, 30 años hemos esperado para poder tener esto en plástico. "De qué trata" y "qué vino después", lo sabéis todos ya.
10€
http://www.myspace.com/crisisuk
VOID - Hit And Run/Condensed Flesh demos LP (Weekend Punk)
-
2 demos y un set en directo de pura demencia, una de nuestras bandas favoritas.
11€
http://www.myspace.com/voidhardcore
S.O.A - No Policy LP (Fanclub)
-
35 temas del mejor hardcore que se ha hecho en Washington DC, con
Henry Rollins
a la cabeza. Incluye su single (1981) en Dischord, demo (1980) sus tracks en el afamado "Flex Your Head", algunos temas en directo y un plus de la banda predecesora,
THE EXTORTS
, con
Lyle Preslar
de
Minor Threat
berreando.
11€
http://www.myspace.com/stateofalert
THIS IS BOSTON NOT L.A. - VA LP (Modern Method)
-
El recopilatorio definitivo y más afamado del hardcore/punk de Boston.
The Groinoids
,
Decadence
,
The Proletariat
,
The Freeze
,
The F.U.'s
,
Jerry's Kids
y
Gang Green
. Poca broma.
11€
CULT OF YOUTH - Filthy plumage in an open sea! 12" (Avant)
-
Tercer vinilo para nuestro oscuro amigo de Brooklyn. Sentimos debilidad por este señor y su cautivador sonido, por lo tanto, nada de lo que digamos será muy objetivo. Neofolk, alcohol, post industrial y antidepresivos...
10€
http://www.myspace.com/cultofyouthband
GUN OUTFIT - Possession Sound LP (PPM)
-
Segundo LP para el trio de Olympia, ya lo comentamos anteriormente, OL está on fire, sacando las bandas más interesantes de U.S., Gun Outfit no se queda rezagada. Possession Sound lo forman 13 tracks, quizá algo menos potentes que sus antetiores trabajos, más calmados, pero siguen teniendo esos temas redondos que recuerdan la mejor época de los 90. Este año Gun Outfit toma el relevo a
Dinosaur Jr
, ellos son el verano!.
11€
TOTAL ABUSE - Mutt LP (PPM)
-
Mutt es el tercer trabajo en vinilo de Total Abuse. Mucho tiempo hemos tenido que esperar para catar este LP, y es que su anterior larga duración y en especial "Sex Pig" 7" fueron de lo más escuchado en el hogar terminal. Ha variado un poco la fórmula, al "
early 80s hardcore punk sound"
le debemos sumar unas ruidosas y estridentes partes electrónicas, pero esto sólo lo mejora. Estupenda presentación con libreto incluido.
11€
http://www.myspace.com/totalabuse
ERIC COPELAND - Popular Music Of Uranus LP (PPM)
-
Eric es un chico
Black Dice
, y como tal, en este "popular music of uranus", su nuevo trabajo, sólo nos podemos encontrar pop, noise y demás marcianadas. Debe ser el calor, pero nos ha encantado.
11€
http://www.myspace.com/ericcopelandfan
MIKA MIKO - We Be Xuxa LP (PPM)
-
"We Be Xuxa is Mika Miko's second full-length, following a string of CD-Rs, home tapes, singles and 2006's C.Y.S.L.A.B.F.. It is, like its predecessor, brash, abrasive and insouciantly assured, its two singers Jennifer Clavin and Jenna Thornhill trading brittle chants and deadpan asides, its two guitarists – Clavin again, and Michelle Diane Suarez – at fractious, intersecting odds. Jessie Clavin puts a spasmodic exhilaration into the low-end, plotting big stutter-step bass lines that point as much to the B-52s as classic post-punk. There is lots of electrically charged space for the sound to rattle, a white noise static in between blurts of bass and cheerleader yells, clattering drums and start-stop lines of guitar." (Dusted review)
11€
http://www.myspace.com/mikamiko
WHITE BOSS - S/T LP (Perennial)
-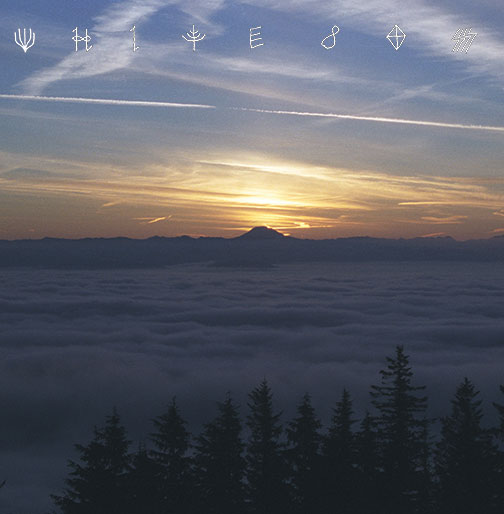 Vale, White Boss son de olympia y en su formación tienen a gente de
Sex/Vid
,
Gun Outfit
,
Milk Music
y otras bandas de la zona que pueden conseguir que sólo por eso te hagas con el 12", pero es que este LP es lo mejor que hemos eschuchado del género en mucho, mucho tiempo. Mid tempo, voz desgarradora y unos oscuros riffs que crean una atmósfera atrapante y perfecta. Aun encima la portada y la maquetación son espectaculares.
11€
http://www.youtube.com/watch?v=isysbyhBAG4&feature=related


SONSKULL - S/T 12" (Perennial)
-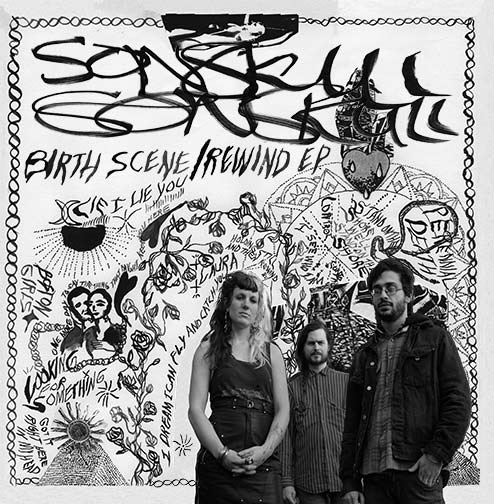 Otra banda más de Olympia, y es que de esa ciudad están saliedo las bandas mas interesantes de la actualidad en U.S.A.. Sonskull hacen un hardcore caótico y demente con voz femenina, 8 tracks que vuelan en el plato. Con gente de
White BossPerennial
lleva camino de convertirse en uno de nuestros sellos favoritos.
http://www.youtube.com/watch?v=dDZZVT3pxIE&feature=related
y otras bandas de la zona en su formación. Maquetación de lujo, y es que

CRIMEN DE ESTADO/SUDOR - Split 12" (Mal Sonido Records)
-

El compartido más esperado en lo que va de año en villa picnic. Punk, punk, más punk y hardcore radical a la italiana en los 80. Maquetación DIY con portada y galleta serigrafiada. Discarro - 6€

BRAINBOMBS - Obey LP (Armageddon Label)
-

Reedición del mejor disco de la mejor banda de punk y ruido de las últimas dos décadas.
11€
-
http://www.myspace.com/brainbombs

BILLY BAO - Urban Disease LP (Pan) -

Nuevo trabajo de uno de nuestros terroristas sonoros favoritos, esta vez algo menos denso que en anteriores ocasiones, pero igual de genial. Presentación de lujo: "the LP is mastered and cut by Rashad Becker at D&M, in a limited edition of 500 copies, pressed on 140g vinyl and comes in a poly-lined inner sleeve. It is packaged in a pro-press jacket which itself is housed in a silk screened pvc sleeve with original artwork by New York artist HENRY FLYNT". 20€

TWIN STUMPS - Seedbed LP (Fan Death)
-

Atronador, es el mejor calificativo que le podemos dedicar a este discarro. Personalmente me recuerda a unos
Drunkdriver
algo menos veloces, pero no te dejes engañar, Twin Stumps son una apisonadora dificilmente comparable. Uno de los discos que más han gustado en nuestro hogar en lo que va de año, supera a su increible debut en
Dais Records
.
11€
-
http://www.myspace.com/twinstumps

PFISTERS - Narcicity LP (Fan Death)
-

Una banda más de ruidazo, Pfisters proviene de numerosas bandas de chatarra como
Trash Camp
o los maravillosos
The New Flesh
, con lo que todo ello conlleva..., un buen disco de punk y ruido con una portada espectacular.
11€
http://www.myspace.com/pfisters
CCCANDY - Lonesome Berlin LP (Avant Records)
-


Para definir este artefacto, nada mejor que unas palabras de nuestro querido
Julian Cope
: "I'm currently also a sucker for LONESOME BERLIN by German solo artist CCCandy, whose raucous drum-machines, shocked vocal declarations and muffled keyboard excursions remind me of early home-produced electro 45s – Robert Rental, Nigel Simpkins, Gaz Chambers, Thomas Leer come to mind – or maybe some late sibling of Pyrolator. Released on Avanti Records, LONESOME BERLIN is full of low-res musical scans, fuzzy snapshots, ½ bit samples and (wait for it, the ultimate late 70s credit) 'found sounds'. By heck, it's like being back at Checkpoint Charlie again during the '80s, but with a catchy bastard catchall soundtrack to keep you company. Yowzah! We ain't had one of them for a long while".
11€
http://www.myspace.com/cccandy3

THE CRACK - In Search Of... LP (Daily Records)
-

Reedición por primera vez en vinilo de un clasicazo ochentero. Punk callejero,
Cock Sparrer
y el sonido
MOD 80's ingles
como referencias.
12€
http://www.myspace.com/crackuk


PUERTO RICO FLOWERS - 4 Songs 12" Ep (Fan Death) -

Desde enero mirando en el buzón mañana tras mañana y finalmente, hoy podemos decir que ha llegado el disco al que más ganas le teniamos. Post Punk, synth y una simpleza que lo hace mágico. "Let's make friends" sonara´ durante mucho tiempo en nuestra morada. 9€ http://hypem.com/track/1021329/Puerto+Rico+Flowers+-+Let+s+Make+Friends


TOXIN III -
I ROCK I RAN (Burka For Everybody)
"
Como pone en la portada de la edición de Rave-up del "I rock I ran" : Leyendas del Punk de Louisiana ..... No seremos los primeros en reeditar este disco, primero lo hicieron Hyped tu death (en cd marrano) y luego Rave Up, aunque está edición lleva más de 3 años agotada.
11 temas del mejor punk. La portada se ha mantenido casi igual , y en la contra y hoja interior viene una entrevista a Chris Cart (la que puedes leer en esta web) y un par de textos escritos por el y otra gente.
Chris Cart vino a este mundo para hacer genuino y decisivo acto de flatulencia. Con este premisa marcando sus pasos hizo sus proyectos musicales. No era culo de mal asiento, eran 2 grandes huevos gordos y peludos de mal asiento. Y si Toxin III (su primer grupo) era un combo de old school punk de la mejor calaña, con reminiscencias a los mejores Gun club mezclados con los primeros Flesheaters o Pagans… sus próximos proyectos fueron yendo cada vez más por ramas de la aberración. Vease Snufflix . Bubba daddy ..." (BFE website)

9€

SLICES - CRUISING LP (Iron Lung)
Tras una demo y dos singles, SLICES vuelve con un LP bajo el brazo, más dementes, ruidosos y enfermos que nunca. Nuestra actual banda favorita no podia fallar. "Guide To Incest" es ya un himno. 11€


THE STALIN - SAKHALIN SMILE LP (FanClub)

Este disco contiene 19 temas, originalmente editados en Dendou Kokeshi flexi, Stalinism 7" EP, Romichisuto 7", Arrugii 7", Go Go Stalin 12", Nothing 7", Chicken farm track del "Welcome to 1984" LP y el Bakumu flexi del Fish Inn LP. Libreto con nuevas ilustraciones y recortes (MRR). Más de 10 años descatalogado!!!.

11€


THYPUS - INSECT TERRORIST (FanClub)

Thypus fue uno de los primeros grupos de hardcore en Japón, posteriormente sus componentes formaron parte de bandas como

GAUZE

,

STALIN

o

ABURADAKO

. Contiene 23 tracks, su flexi de 1981 (editado originalmente por

Michiro Endo

en Political) y dos cintas (bootlegs) editadas en Japón. Libreto con fotos, letras e información de

Tam

y

ADK records

. HON KONG GIRLS!.

11€


THE WANKYS - Weapons of Musical Destruction 8" + Wank Magazine (La Vida Es Un Mus)

Segundo trabajo de estos dementes en vinilo (anteriormente en formato CD). Presentación de lujo, 8 tracks de hardcore cachambroso, para amantes del ruido japonés. Acompañado de un zine con comics, letras y demás chorradas de buen gusto.

9€


FIX ME - NI UNA SOLA PUTA LÁGRIMA LP (La Vida Es Un Mus)

Poco hay que decir a estas alturas sobre Fix Me, pero bueno: "'Ni una sola puta lágrima' is the debut 12 track album from FIX ME, formerly know as

E150

. 12 vicious anthems of bad blood and hate towards the current state of the world. They sound part

POISON IDEA

part

NEGATIVE FX

with a bit of

BLITZ

in the mix. Greatly produced you can't help but wonder if they really recorded this monster at their practice space. Following the

E150

tradition the recording includes two cover versions by

CITIZENS ARREST

and

DECIBELIOS

." (La Vida Es Un Mus store).

9€


VENEREANS - Terminal Beach LP (Discos Humeantes)
Awesome mongoloid/spanish punk-hardcore, UNITED MUTATION cover.

10€


MANIKIN - Stop the Sirens LP (Super Secret)

Segundo y mejor LP para estos retros de Austin. 11 tracks que van desde la época setentera del punk en U.K (Wire, Rough Trade R.) a bandas americanas de los 80' (Wipers, Mission of Burma), todo esto sin caer en la obviedad. ESPECTACULAR 11€


POLLUTION - Nasty.DNA (Feast Of Tentacles)
Esta reedicion en plastico de su 2º k7 sirve como LP debut para estos degenerados de Brooklyn. Tomando como referencia a Rorschach o Born Against y recordando mucho el 12" debut de Walls, nada puede ir mal. Tremenderrimo disco. 11€


SCREAMERS - ASSAULT!

LP

(Fanclub)
LP con un directo en "Mabuhay Gardens, S.F" el 9/2/78 por la cara A y las DEMOS de los SCREAMERS por la cara B. Indispensable.
11€


THE SHITTY LIMITS - BEWARE THE LIMITS LP (La Vida Es Un Mus)
Nuevo LP para una de las bandas más en forma de Europa, sigue la linea de sus antetiores trabajos, una perfecta mezcla entre hardcore y garage sesentero. 9€